Islamic Art on View
Asian Art Galleries
Yale University Art Gallery, 2nd Floor
Hours: Tues-Fri, 10am-5pm, Thurs until 8pm, Sat-Sun, 11am-5pm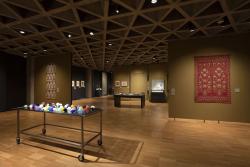 In conjunction with the HIAA symposium, an enhanced rotation of Islamic art objects is on view in the YUAG's second floor Asian Art Galleries. The installation parallels traditional and contemporary works from several departments in the Art Gallery and from the holdings of the Medical School Library. Highlights include paintings from Mughal India, a recently-acquired bronze aquamanile in the shape of a goose, examples of Minai ware, and an unusual printed cotton curtain with portraits of the evangelists, and works by Mona Hatoum, Fazal Sheik, and Shirin Neshat. It was organized by Dayton Curator of Asian Art Dr. Denise Leidy and Yale History of Art doctoral candidate and conference speaker Selin Ünlüönen.
The organizers will lead tours of the gallery during the keynote reception between 6:30-7:30 on Thursday, October 25.
---
Yale Center for British Art, 4th Floor
Hours: Tues-Sat, 10am-5pm, Sun, noon-5pm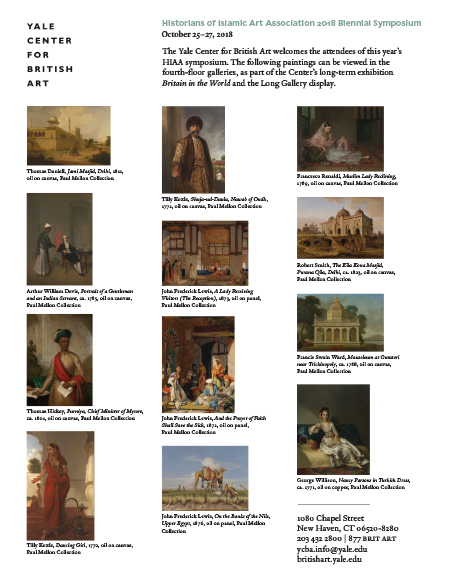 Featured Art
This site features artworks from throughout Yale's extensive collection. Click through the image gallery to learn more about these artworks.